At NetWork ECHO, we emphasize three key values in everything we do. It is our aim to instill these values in each of our teenagers.
Less dependence on man, more dependence on God




We teach teens to have a self-motivated desire to grow their relationship with the Savior. Although it is fun to hang out with the youth group, that desire is eventually replaced with a deeper desire to fellowship with Jesus Christ.

Separated or Holy Living




Knowing that most of their beliefs and stands on social and moral issues run contrary to popular culture once they are aligned with God's word, our teens are encouraged to find the conviction to stand their ground.

Developing an Apostolic Ministry Attitude


We encourage our teens to have a mindset of always wanting to start a work of Christ wherever they end up after High School. It is our hope and desire that our teens will continue to serve God and their brethren as a natural response to His love and grace at whatever stage of life they're in.

"There is a way that SEEMS right to a man……"  Proverbs 14:12

"The fear of the Lord is the beginning of knowledge….." Proverbs 1:7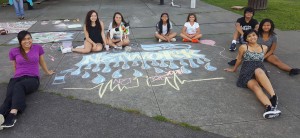 The world of today is filled with OPINIONS, CONTROVERSIES, INACCURACIES, etc.  It's hard to keep up in finding out what is actually TRUE / TRUTH.
We should question everything!  Things are controversial for a reason, but what did GOD intend?
At NWCM youth group we have a wide variety of ages (12 – 18) within the teen group.  We are small group, but have bold thoughts and ideas in a small group atmosphere where we can feel safe in sharing our thoughts and ideas, with lessons and activities that ultimately lead us back to receiving answers from God's word, the Bible.
GOALS for teaching the young person about God today:
EQUIP

– Ephesians 4;12, Hebrews 13:21

BE READY

– I Peter 3:15

WORK

– Colossians 3:23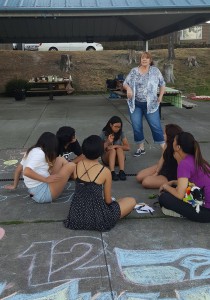 After his encounter with the risen Jesus, the Apostle Paul spent the rest of his life REASONING, EXPLAINING, AND PROVING to anyone who would listen to him that Jesus is the Christ, the Messiah, the Son of God (Acts 17: 1 – 4).  The leadership of NWCM youth group knows that teaching our youth (reasoning, explaining, proving) takes time and commitment, as the effects are impressionable and lasting in the young person's life.
HERE ARE SOME OF THE TOPICS WE'VE ALREADY DISCUSSED AND STUDIED FROM GOD'S WORD
(Most of the following topics were brought up by the youth who have attended):
Feminism
Aliens
LGBT identity
Genesis 1:1- in the beginning
Abortion
Racism
Tattoos & piercings
Suicide
Symbolism
Song writing
Symbolism
What does the Bible say about the Bible
The Book of James
Noah's Ark and the flood
Book of Revelation, specifically the Four Horsemen
Jehovah Witnesses
Schedule:
Sep 10 – During Service
Sep 17 – During Service
Sep 24 – During Service "Network Anniversary"
Oct 1 – No Meeting
Oct 8 – During Service
Oct 15 – During Service
Oct 22 – No Meeting
Oct 29 – During Service
Nov 5 – During Service
Nov 12 – During Service
Nov 19 – During Service
Nov 26 – No Meeting
Dec 3 – During Service
Dec 10 – During Service
Dec 17 – During Service
Dec 24 – No Meeting "Christmas Holiday"
Dec 31 – No Meeting "New Year's Holiday"